Comments
Comitio (from Latin comitio). comeo — converge, going) — a kind of national assembly in Ancient Rome.
There were three types of comitia:
Curiate comitia-meetings of patricians in the curia, which appeared in Rome during the gentile system. In the tsarist era (8th-6th century BC), such comitia resolved issues of war and peace, as well as the election of kings. They were called by kings and interrexes (supreme rulers during interregnums). During the Republic era , with the advent of other types of comitia and state administration bodies, they lost their political significance, but retained the formal right to confer supreme power on magistrates, as well as the right to resolve issues related to relations between members of families and families, and cases of a religious nature.
Centuriate comitia-meetings for centuries that united both patricians and Plebeians on the principle of property qualification. They were founded in the mid-6th century BC by the reform of Servius Tullius. Initially, the congregations consisted of warriors. Centuriate comitia resolved issues of war and peace, elected higher magistrates, and performed judicial functions. They were convened by the highest magistrates on the Champ de Mars. In general, centuriate comitia were held to elect consuls, praetors, and censors. It was also used to read treason cases and approve laws, although this was not their primary function.
Tributary committees — meetings of all citizens in territorial districts-tribesmen. This type of comitia originated from the meetings of the Plebs, where the tribunes of the people and Plebeian aediles were elected. As a result of the struggle of the Plebeians with the patricians from 287 BC. e. tributary comitia received legislative, and then judicial power, as well as the right to elect all the lower magistrates, and became the most important type of popular assembly. They were convened by consuls, praetors, dictators , and tribunes of the people for the first time.Forum or on the Champ de Mars. They represented 35 tribes, consisting of the entire population of Rome, without distinction by class. As a rule, if a tributary assembly was called by the consuls or praetors, it was held in the Lower Forum. The tributary assembly could elect curule aediles, quaestors, military tribunes, draw up and pass laws. Before the institution By Lucius Cornelius Sulla of the permanent courts, trials could be held in the tribunician comitia. During the Late Republic, they met mainly to pass laws and hold elections.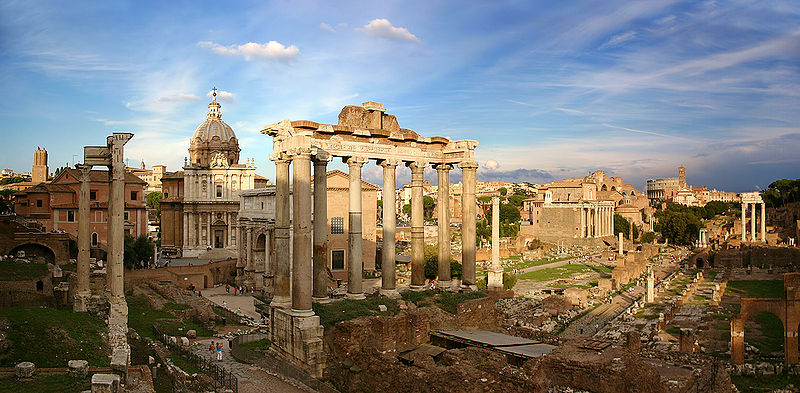 Roman Forum, modern view
In the 1st century BC, with the spread of Roman citizenship throughout Italy, the comitia system came into crisis. Under Sulla, it was severely restricted in its rights, and under Augustus, the main judicial functions of the comitia were eliminated, while elective functions became a formality. By the end of the 1st century AD, the legislative functions of the comitia also died out.
Related topics
The Senate, Century, Royal Rome, Roman Republic,The electoral process in Ancient Rome